Today we will discuss the importance of Original Anti Dandruff Shampoo in Pakistan. We face a lot of issues with our hair like hair loss, hair thinning, grey hair, oily hair, etc., dandruff has been the most common and the most existing of them all. And no one likes those dandruff flakes. There are many solutions to getting rid of that but it all depends on us and how we take care of our hair. The society and environment that we live in have become adverse with time. The pollutants outside make our hair rough, dry, and weak and add to our routines where we can't take out time for our hair care routine.
While we were young, we used to have our mothers and grandmothers massage our hair with oil and use shampoos that were not strong enough. That kept our hair strong, healthy, and dandruff-free. But as we aged and started taking care of ourselves, we ruined our hair and most people can relate to this.
Not having proper hair care, choice of shampoo, some medical conditions, water, and many other factors can contribute to causing dandruff that can be very unpleasant to look at and can be very irritating at times. It can cause itching and does affect scalp and hair healthy adversely. Not only that, but it also causes hair fall. It may hinder your ability to achieve a lot in life, to go out and interact with people, to confidently open your hair and flaunt your beauty, and whatnot. Dandruff can definitely shatter your confidence. Wellshop provides the best shampoo for dandruff in pakistan. Order now!
It's high time you let all those fears and lack of confidence from your way and make your way to a brighter, happier, and beautiful future. Have beautiful, dandruff-free hair and get your confidence back. Achieve what you have always wanted to, flaunt your hair, style your soul out and make your game strong.
While there can be many ways and home remedies to get rid of dandruff, some of these processes are time-consuming and ask for a lot of patience. But if you want better and quick results and you do not have time for massages and extensive hair care routines, then you should try anti-dandruff shampoo. These shampoos are also formulated for different hair types and scalp types. Not only do they offer anti-dandruff properties, but they also give many other benefits too depending on what shampoo you choose to buy.
You can buy different anti dandruff shampoo from the market but buying some high-quality ones really makes a difference and in that case, buying the imported anti-dandruff shampoos can be a great option as they are made with extensive testing, care, supervision, tests, and consideration of your hair and scalp needs. Just like you would like to have the best and healthy food for your stomach, you should feed your hair healthy food too. So for that, imported anti-dandruff shampoos are a great choice you should make. There are many brands that are offering the best anti dandruff shampoo and some anti-dandruff medicated shampoo. Some of the international brands are listed below.
Best internationally known brands for anti-dandruff shampoos:
While you think of shopping for the best anti-dandruff shampoo from Amazon, why not have a look at the best internationally known brands that make some high-quality and best anti dandruff shampoo.
Well, here are some of the international brands also trending on Amazon that you may buy those best shampoo for dandruff in Pakistan from:
Redken
Head & Shoulders
Nizoral
BIOLAGE
Vanicream
Neutrogena
L'Oréal Paris
Selsun Blue
Maple Holistics
Best-selling anti-dandruff shampoos in Pakistan from Amazon:
Below we have enlisted some of the best-selling anti-dandruff shampoos on Amazon. They are selected based on their global ratings, star ratings and customers reviews. There are many other best and genuine anti dandruff shampoo on Amazon that you can buy but a few of them are:
Redken Scalp Relief Dandruff Control Shampoo with 2,491 global ratings and 4.6 out of 5 stars (B08SSCP46J)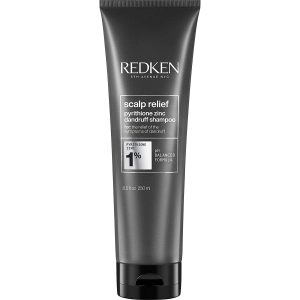 Head & Shoulders Clinical Strength Dandruff Shampoo with 1,439 global ratings and 4.6 out of 5 star ratings (B08HP54CVQ)
Nizoral Anti-Dandruff Shampoo with 55,182 global ratings and 4.6 out of 5 stars rating (B00AINMFAC)
BIOLAGE Scalpsync No-Dandruff Shampoo | Targets Dandruff, Controls The Appearance of Flakes & Relieves Scalp Irritation with 4,567 global ratings and 4.7 out of 5 stars (B002DYCUW2)
Head and Shoulders Shampoo, Moisture Renewal, Anti Dandruff Treatment with 9,218 global ratings and 4.6 out of 5 star rating (B07F3CHN9L)
Vanicream Free & Clear Medicated AntiDandruff Shampoo with 3,887 global ratings and 4.5 out of 5 star rating (B06WD8YQKL)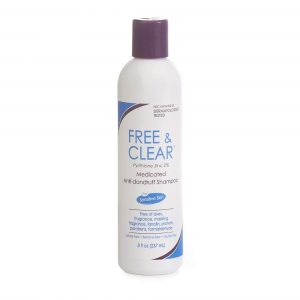 Neutrogena T/Gel Therapeutic Shampoo Original Formula, Anti-Dandruff Treatment for Long-Lasting Relief of Itching and Flaking Scalp with 14,877 global ratings and 4.6 out of 5 stars (B0009KN8UA)
L'Oréal Paris EverFresh Antidandruff Sulfate Free Shampoo with 1,419 ratings and 4.3 out of 5 stars rating (B01M0OX4L7)

Selsun Blue Moisturizing with Aloe Dandruff Shampoo with 7,130 global ratings and 4.7 out of 5 stars (B001TSNM34)
Tea Tree Oil Shampoo Sulfate Free - Cleansing Tea Tree Shampoo Scalp Exfoliator and Dry Scalp Shampoo for Scalp Care by Maple Holistics with 12,558 global ratings and 4.4 out of 5 stars rating (B0099EHM86)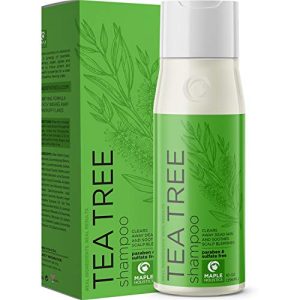 While we have discussed and seen some of the best-selling anti- dandruff shampoos, there are some things you need to consider while shopping for an anti-dandruff shampoo so that you do not damage your hair and scalp.
There are many reasons that cause dandruff like having dry skin and scalp, using heavy chemicals or chemicals your hair or scalp is sensitive to, or fungus. There are many other reasons too like last of hair care, lack of hair and scalp cleaning and many more.
Also it must be kept in mind that different anti-dandruff shampoos are made for different hair types and has different ingredients. But the most common ingredients are salicylic acid, coal tar, ketoconazole and pyrithione zinc. Always have a look at the ingredients before you buy such products. You might have to try and experiment with some shampoos before you find the perfect one for yourself but do not worry because the above mentioned ones are the best-selling shampoos on Amazon and they are of high quality. However, one must look at the ingredients before buying such products, We are providing anti dandruff medicated shampoo from Amazon
Also, apple cider vinegar is thought to having anti-dandruff properties so you can also apply it to your hair before you use shampoo.
Buy Best Anti-dandruff Shampoo from Amazon through WellShop
If you want to buy the genuine and best shampoo for dandruff in pakistan, then buying the imported ones is always the better decision you may make. These imported shampoos are made with extensive care, consideration, and high-quality ingredients considering the health of your scalp and hair. You can buy these shampoos from Amazon through well shop. pk and get them delivered to your doorsteps within 15-20 working days. We make sure that our customers get genuine products and get what exactly the order is. So shop from us and make your hair game strong