Stepping out of your house and wanting to look perfect? Here we are providing Best Eyeliner in Pakistan.
You definitely want your makeup to look flawless when you are heading out. It is commonly believed that girls love shopping and the most favorite part of their shopping includes dresses, bags, shoes, and cosmetics. And makeup and skincare are almost every girl's part of the routine. Be it a celebrity, a college-going girl, a job holder, or a normal girl, makeup is everyone's favorite. And when we step into any cosmetic shop or store, we see a range of products there. From concealers, mascaras, to foundations, every makeup product is there in different shades, forms, and brands. And while we are talking about makeup and a finished look for your everyday routine, eyeliners must be talked about here.
Eyes are the most obvious, visible, and prominent part of the face that must be kept with extra care and that must be kept beautiful. If you think about it, eye makeup is what makes the overall look of your makeup. And if you are looking for eye makeup for your daily routine, then mascara and eyeliner work best. Some girls have different shapes of the face due to which just having mascara won't give that fuller look however, eyeliner adds to the overall look of your face. There are tricks and techniques to applying the perfect eyeliner and if applied perfectly, eyeliner will make you look flawless and beautify your look. There are many brands of best kajal in pakistan.
Forms of eyeliners:
Eyeliners are available in different forms like:
Eyeliner pencils
Cake liners
Liquid eyeliners
Gel eyeliners
Eyeliner pens or markers
Best international brands for eyeliners:
Maybelline New York
NYX PROFESSIONAL MAKEUP
L'Oreal Paris
Stila
Rimmel
URBAN DECAY
COVERGIRL
Julep
FACESCANADA
l.f.
Haus Laboratories
Mia Adora
Smashbox
REVLON
MARCELLE
bareMinerals
Physicians Formula
Estee Lauder
It Cosmetics
Wet n Wild and many more
Best international brands for eyeliners:
There are many best kajal in Pakistan on Amazon that you can buy in Pakistan. Many of them have great reviews and ratings that make them the best-selling ones. Some of the best Eyeliner in Pakistan are:
Maybelline Hyper Easy Liquid Pen No-Skip Eyeliner, Satin Finish with 35,053 global ratings and 4.4 out of 5 stars ratings (B07W8JJ61X)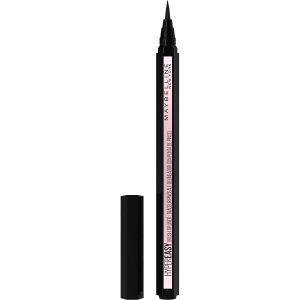 Covergirl Perfect Point Plus Eyeliner, Black Onyx with 17,534 global ratings and 4.4 out of 5 star ratings (B001SYWTFG)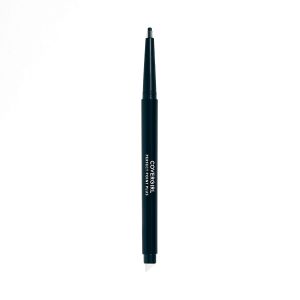 NYX PROFESSIONAL MAKEUP Mechanical Eyeliner Pencil with 55,552 global ratings and 4.5 out of 5 stars (B005G9E9AW)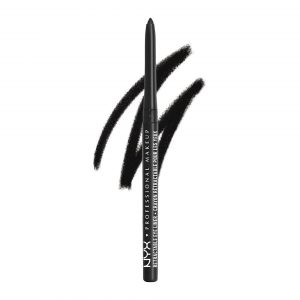 L'Oreal Paris Voluminous Smoldering Eyeliner with 4,154 global ratings and 4.6 out of 5 stars (B005EIIAPA)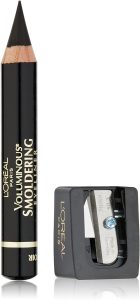 iMethod Eyeliner Stamp - iMethod 2 Pens Winged Eyeliner Stamp, Perfect Wing Cat Eye Stamp, Long Lasting Liquid Eye Liner with 21,069 ratings and 4.2 out of 5 stars (B07FQ2T1Q4)
Honest Beauty Liquid Eyeliner Vegan Smudge Flake Transfer Proof with 2,076 global ratings and 4.2 out of 5 stars (B07VQ7XSZY)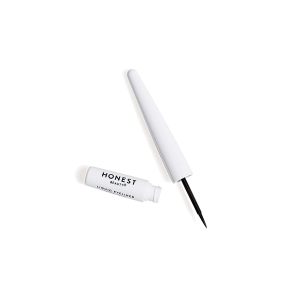 wet n wild Mega Last Breakup-Proof Liquid Eyeliner with 4,736 global ratings and 4.5 out of 5 star ratings (B082YQ8TXR
REVLON ColorStay Skinny Liquid Eyeliner, Waterproof, Smudgeproof, Longwearing Eye Makeup with Ultra-Fine Tip with 9,386 global ratings and 4.5 out of 5 stars ratings (B00L5QZBP2)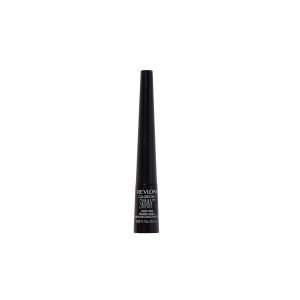 Artisan L'uxe Beauty Velvet Jumbo Eyeliner Pencil - Smokey Eyes in 3 Minutes - Water-Proof, Smudge-Proof, Long-Lasting with 1,504 ratings and 4.1 out of 5 stars (B075RHSHMP)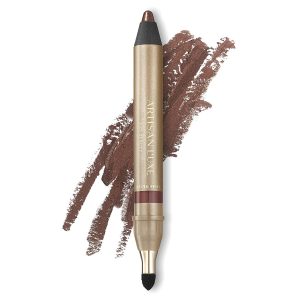 Tips and tricks to Applying Perfect Eyeliner:
Here are some basic tips for you to apply different forms of liners on a daily basis. For example:
If you are applying a pencil eyeliner then:
Make sure your liner pencil is sharpened as it will help you have a precise line and a more refined look
For a light and smooth look, you need a cool liner pencil and for dark eyeliner, you need a little warmer eyeliner pencil. For cooling the pencil you can place it in the freezer 10 minutes before applying and for warming it you can warm it up a little for a few seconds by your hairdryer. It will help you have an eyeliner pencil according to the temperature your desire and you will be able to get your desired look, You can buy the best kajal in Pakistan from our website.
Hold your outer corner of the upper lid and stretch it a little to make sure your lid is taut. This will help you create a straight line. You can start applying liner from the inner corner of your eye all the way to the outer end of it or vice versa depending on what you are most comfortable with.
You can also line your lower lash a little but make sure not to fill it too much it will give a heavier and rough look.
If you are using the best liquid eyeliner then:
Shake the liner before you use it so that all the liner has mixed up properly and make sure that there is not too much liquid on the brush before applying because if there is then swipe it on the edge of the bottle to wipe the extra liquid off the brush.
Start lining up your upper lash from the middle and move outwards. This will help you have a more clean and straight line.
After making a line, you can see some gaps in there. Now it's time to fill those gaps with the brush.
You can also make wings of your liner following the lower lash line.
If you are using a gel liner then:
Apply the gel on the brush and start applying
Start with the inner lash corner and move towards the center and do not fill the liner. Then apply the liner starting from the outer lash line and moving towards the outer edge.
Buy Imported Eyeliners in Pakistan through WellShop
Online shopping has always been a scary dream for everyone due to the scams they have to face. Sometimes, people get wrong products or sometimes nothing at all. Also, when you shop online from local stores, usually the quality is not that good. But WellShop brings you a platform where you can shop online and get imported and high-quality eyeliners from international brands. Also, you will get your order delivered at your doorsteps wherever you are in Pakistan within 15-20 working days. Not only that, but we also offer the facility of cash on delivery for up to 6000/- rupees. You can trust us and shop from us and you will not be disappointed. We are an authentic website working to provide you with a platform to buy Amazon products in Pakistan. Shop from us and have a great online shopping experience in Pakistan. you can buy different types of best liquid eyeliner, gel eyeliners, and eyeliner pencils from Amazon through our website Wellshop.