Nobody likes those cracked, dry, and dull lips for this we have the Best Lip Balm in Pakistan. Whether it is summer or winter but lip balms are can be useful throughout the year. We can bet every girl owns a lot of chapsticks and lip balms, some lost in the bag, some are always in search of new. Well, a lip balm can be a makeup product or a skincare necessity. It hydrates lips and softens them. In addition, If you also want some great, smooth, soft, and hydrated lips you must try these lip balms.
Dehydration, weather changes, genes, and poor lip care can cause your lips to dry and crack. Taking care of them is important and there are many remedies for it but a go to product for everyone is lip balm. You can buy the Best Lip Balm for Dark Lips in Pakistan that are mentioned below and there are many more than these.
Best International Brands for Lip Balms:
There are many internationally known brands that make some high quality and genuine Lip Balm in Pakistan that are really great for lip health and nourishment. Some of them are also trending on Amazon. Here is a list of few best international brands on Amazon:
Melixir
Burt's Bees
Aquaphor
Weleda
eos
Sun Bum
WINKY LUX
Earth's Daughter
Fresh
NOONI
NIVEA
O'Keeffe's
BIOSSANCE
Palmer's
Eau Thermale Avène
L'Occitane
DHC
Best-selling Lip Balms on Amazon:
Buying the Best lip balm for dark lips in Pakistan would be a great idea as these balms are made under intensive supervision and lab testing. The ingredients are very carefully considering the nature and need of lip skin and health. Also, these lip balms from international brands offer the maximum benefits. There are many good quality Best Lip Balm for Dark Lips on Amazon and many of them have great ratings and reviews. Some of the best-selling ones are:
eos Super Soft Shea Lip Balm - Coconut Milk | 24 Hour Hydration with 24,681 global ratings and 4.6 out of 5 stars (B00M9GLESK)
Burt's Bees Lip Balm Stocking Stuffer, Moisturizing Lip Care with 20,669 global ratings and 4.8 out of 5 stars (B01MRH7MR4)
8-Pack Lip Balm Gift Set by Naturistick. With 14,873 global ratings and 4.7 out of 5 stars (B073Z7525P)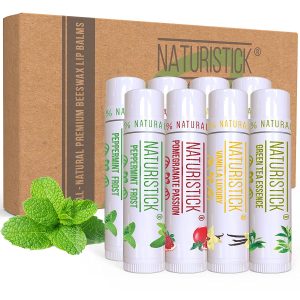 Jack Black Intense Therapy Lip Balm with 14,783 ratings and 4.7 out of 5 stars (B0877RBXT4)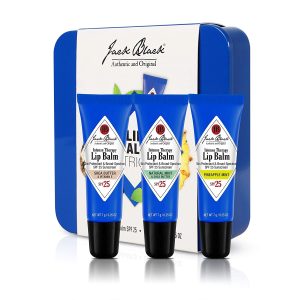 Sun Bum SPF 30 Sunscreen Lip Balm | Vegan and Cruelty Free Broad Spectrum UVA/UVB Lip Care with Aloe and Vitamin E with 13,676 ratings and 4.5 out of 5 stars (B072KGPLX6)
Aquaphor Lip Repair Stick - Soothes Dry Chapped Lips with 9,714 global ratings and 4.6 out of 5 star ratings (B07SRRLVQ1)
NIVEA Smoothness Lip Care - Broad Spectrum SPF 15 with 9,060 global ratings and 4.7 out of 5 star ratings (B082JJ4D98)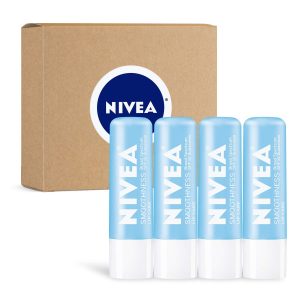 O'Keeffe's Lip Repair Night Treatment Lip Balm with 8,616 global ratings and 4.5 out of 5 star ratings (B07QJ26DT1)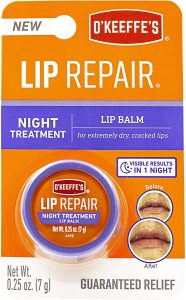 Power-Full Plump Lip Balm with 5,776 global ratings and 4.2 out of 5 stars (B074DK734G)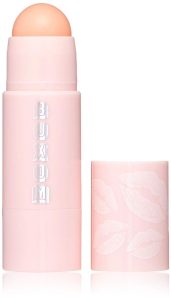 Bioderma - Lip Sick - Atoderm - Hydrating, Soothing and Renewing - Lip Conditioner with 3,818 ratings and 4.6 out of 5 star ratings (B0060OKMLC)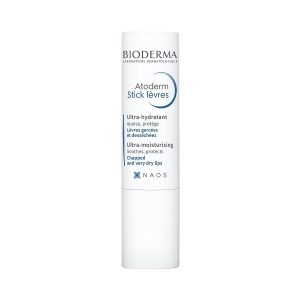 Melixir Vegan Lip Butter Deep Nourishing Plant-Based Vegan Chapstick, Vegan Lip Balm with 2,395 ratings and 4.4 out of 5 stars (B08XXJ5GW9)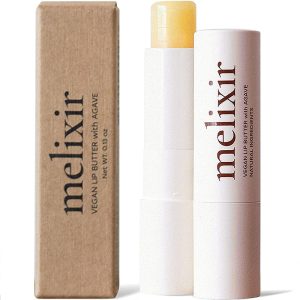 DHC Lip Cream with 2,626 global ratings and 4.6 out of 5 stars (B01FIPUJP2)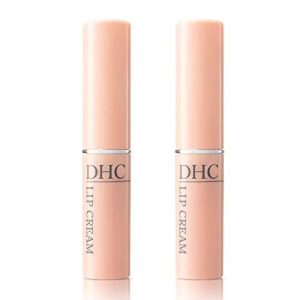 What to look for in a Good Lip Balm?
Usually, a good lip balm should include humectants like glycerin and hyaluronic acid and some fatty acids like cocoa butter and sunflower oil.
Buy Best Imported Lip Balms in Pakistan through WellShop
If you are looking for the best platform to Buy the Best Lip Balm for dark lips in Pakistan from Amazon, then WellShop is the best option for you. Buy from us and get your order delivered at your doorsteps in Pakistan within 15-20 working days. Similarly, We also offer lesser rates and the fastest delivery. Shop from us and have a great experience of online shopping in Pakistan.