There are many makeup products that when you try them, you know you need to make them a part of your daily makeup regime. But have you ever thought that you got less than a minute before stepping out of the house, or any zoom meeting, what would you put on your face to look fresh and toned? That is one thing that you think would enhance your overall look. We are providing Best Mascara in Pakistan.
What are Mascaras?
Well, for most of them it is mascara. Mascara can make your eyes look bigger, fuller, and even more beautiful. Most of us have always dreamed of those long, thick, and fuller lashes and mascara help make our dream come true. Even if you put a pinch of bb cream, a gloss, and mascara on, you are good to go. But buying the perfect mascara can sometimes be a hassle as there are different types of wands of mascara and different brands. But you need not worry as we got you covered. We have listed several imported mascaras in this blog from Amazon. Let's have a look at the best mascara brands in Pakistan that offer these mascaras and then some of the best-selling mascaras on Amazon.
Best internationally known Brands for Mascara:
Many well-known international brands offer some great quality mascaras. These brands can also be seen offering their products and trending on Amazon as well. Some of the Mascara brands in Pakistan from the international level are:
Maybelline New York
essence cosmetics
L'Oreal Paris
Vivienne Sabó
COVERGIRL
Bestidy
It Cosmetics
Tarte
LANCOME PARIS
Trish McEvoy
stila
Thrive Causemetics
Mia Adora
LASH NEXT DOOR
URBAN DECAY
ILIA
HOURGLASS
Clinique
Almay
Benefit
REVLON
By Terry
Smashbox
Best-Selling Mascaras on Amazon:
Many Mascara brands in Pakistan are trending on Amazon. Most of them have higher ratings and reviews that make them the best-selling ones. Some of the best-selling ones are Best Mascara in Pakistan
Maybelline Lash Sensational Washable Mascara, Blackest Black with 74,020 global ratings and 4.5 out of 5 stars (B00PFCT2R0)
Covergirl Lash Blast Volume Waterproof Mascara with 7,823 ratings and 4.3 out of 5 stars (B001BMJPD4)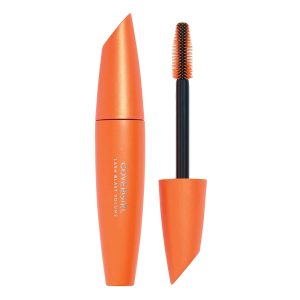 Maybelline the Falsies Lash Lift Washable Mascara with 18,220 global ratings and 4.4 out of 5 stars (B07W3PVLW4)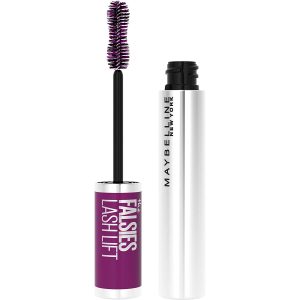 Essence | Lash Princess False Lash Effect Mascara with 201,298 global ratings and 4.4 out of 5 star ratings (B00T0C9XRK)
L'Oreal Paris Makeup Voluminous Original Volume Building Mascara with 54,726 global ratings and 4.5 out of 5 stars (B004BCXAM8)

theBalm Mad Lash Mascara with 4,341 global ratings and 4.4 out of 5 star ratings (B074WKGXV3)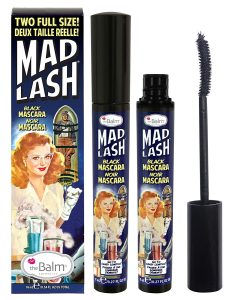 IT Cosmetics Lash Blowout Mascara, Black - Lifts, Volumizes & Separates Lashes with 1,564 global ratings and 4.5 out of 5 stars (B07YL79Y3X)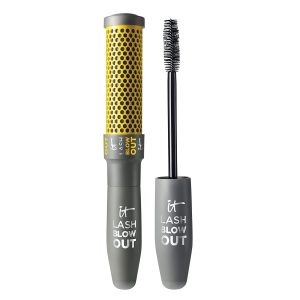 4D Silk Fiber Lash Mascara,Natural Waterproof Smudge-proof Mascara with 8,824 global ratings and 4.2 out of 5 star ratings (B07W97LWL7)
Honest Beauty Extreme Length Mascara + Lash Primer with 11,301 global ratings and 4.3 out of 5 stars (B07F462B2D)
Vivienne Sabó Paris - Classic Everyday Mascara Cabaret Premiere with 18,802 global ratings and 4.3 out of 5 stars (B01LYSCW6Z)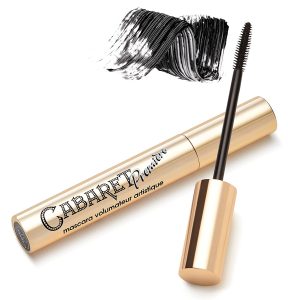 Types of mascara wands for different lash styles:
While there are many types of Mascara brands in Pakistan, wands giving different styles of lashes, we will be discussing the six common and major ones here.
Long, Skinny, and Fine-Toothed brush- it is great for short and curly lashes and gives well-defined and separated lashes.
Thick, Oversized Brush– if you want dense looking and curled lashes, then this mascara wand is a great option for you.
Hourglass-shaped brush– for volume and length of lashes, this mascara is great. Also, it works best on sparse lashes.
Spike Ball brush– for definition, volume, and separation, this mascara works great. Also, for people who have dense hair in some areas and spars at some in their lashes, this mascara wand works great for them.
Plastic bristle Brush– for quick application, for even application, and getting bold lashes, this mascara wand is perfect
Pointed tip Brush– if you are a lash perfectionist this mascara wand is for you. For volume and evenly applied mascara, this wand is perfect.
Buy Best Mascara from Amazon:
You can buy the best Mascara in Pakistan from international brands on Amazon through WellShop and get them delivered at your doorsteps in Pakistan within 15-20 working days. We offer the best of our services and make sure you get genuine and high quality products. Shop from WellShop and have a great experience of online shopping in Pakistan.