No matter how much of a skincare routine we follow, if we don't cover it up while stepping out of the house, all our efforts go wasted for that we have the Best Sunblock in Pakistan. The dirt, the pollutants get embedded in pores and cause the skin to become dirty, dull, and acne-prone. Also, sunrays are always harmful as they can cause sunburn, pigmentation, discoloration, and whatnot. Protecting your skin and preventing it from such sunburns and discoloration; we must cover it up with something that does the job well. sunblock cream have proven to be best for protection.
There are different textures and formulations of sunscreens available in the market like:
Water-resistant sunscreens- Specially formulated for you to wear them even when you are in water so they do not come off as usual sunscreens do. They can be worn on rainy days, while swimming and more.
Gel sunscreens- Suitable for oily skin, they can be worn on humid or dry days. They control oil and must be applied after every 3 hours so as to make sure of proper coverage.
Once-a-day sunscreens- With water-resistant properties, they are suitable for a beachy day out and can be used once a day.
Anti-aging sunscreens- They slow the process of aging and also protect it from harmful UV rays. With ingredients that keep the skin hydrated, they help keep wrinkles and fine lines away.
Cream sunscreens- The most common and established form of sunscreens is cream sunscreens. They can be used on humid days. They have a heavy creamy formula and also can cause sweat a lot.
Best Internationally known brands for Best sunscreen in Pakistan
There are many brands that you can buy the Best Sunblock in Pakistan. All of them are of great quality. But what if you buy the imported Sunscreen in Pakistan. They work best because all these brands make their products with extensive care, supervision, and testing of their ingredients and products. The ingredients are also chosen very carefully. There are many international brands that make these sunblocks but we are providing Best Sunblock in Pakistan. Some of the trending international brands on Amazon are:
Neutrogena
Banana Boat
Sun Bum
Coppertone
Alba Botanica
Hawaiian Tropic
EltaMD
Australian Gold
BLUE LIZARD
REEF REPAIR
Best-selling sunblock on Amazon:
Listed below are some of the Best Sunblocks in Pakistan on Amazon. They are chosen based on their global ratings, customer reviews, and star ratings. There are many Sunscreens in Pakistan for kids and adults. Here are some of them that are considered best-selling:
EltaMD UV Clear Facial Sunscreen Broad-Spectrum SPF 46 for Sensitive or Acne-Prone Skin with 24,751 global ratings and 4.7 out of 5 stars (B002MSN3QQ)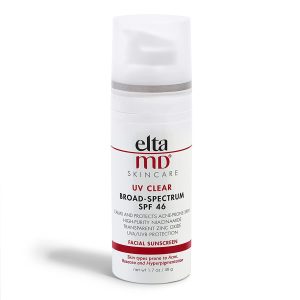 Baby Sunscreen Natural Sunblock - SPF 50+ by Thinkbaby with 6,364 global ratings and 4.8 out of 5 stars (B00JJZN1HG)
ISDIN Eryfotona Ageless Tinted Mineral Sunscreen SPF 50 Zinc Oxide with 1,052 global ratings and 4.5 out of 5 stars (B07ZZFYNKL)
Neutrogena Beach Defense Water Resistant Sunscreen Lotion with Broad Spectrum SPF 70 with 9,212 global ratings and 4.7 out of 5 star ratings (B00AEN4QZ8)
Reef Safe Sunscreen SPF 50 All Natural with 1,230 global ratings and 4.3 out of 5 stars (B07Y9TT1K8)
Banana Boat Sport Ultra, Broad Spectrum Sunscreen Spray, SPF 100 with 6,208 global ratings and 4.7 out of 5 stars ratings (B004CDTCOQ)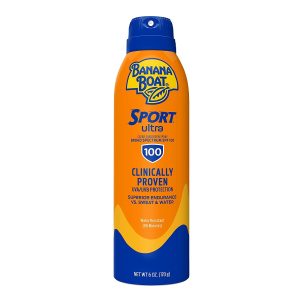 Neutrogena Ultra Sheer Dry-Touch Water Resistant and Non-Greasy Sunscreen Lotion with Broad Spectrum SPF 100+ with 32,016 global ratings and 4.7 out of 5 stars (B002JAYMEE)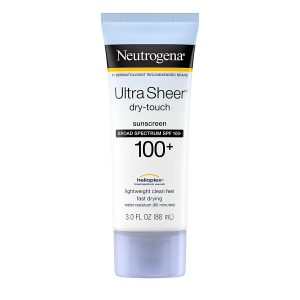 La Roche-Posay Anthelios Melt-In Sunscreen with 6,608 global ratings and 4.6 out of 5 stars (B002CML1VG)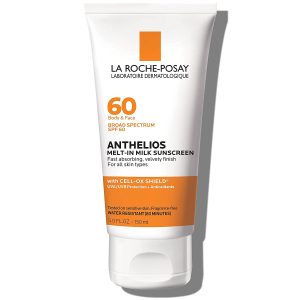 COOLA Mineral Matte Tinted Sunscreen & Sunblock with 2,324 global ratings and 4.6 out of 5 stars (B006HI60EY)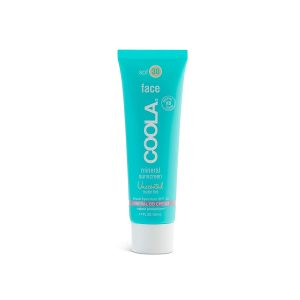 A'PIEU Pure Block Waterproof Sunscreen Cream SPF50+ with 2,592 global ratings and 4.6 out of 5 stars rating (B07FGF532Q)
What factors to consider when buying a sunscreen?
Buying the Best Sunblock in Pakistan is not an easy task. There are many companies selling Sunscreen in Pakistan, Sometimes it needs a lot of trials and purchases after which you get to know the perfect sunscreen for your skin. While you shop for Sunscreens in Pakistan online, let's consider these factors so as to make your purchase even better and easy.
–          Broad Spectrum or SPF factor- it must be 30 SPF or greater for better protection from UV rays.
–          Active ingredients- there are two types of sunscreens while talking about their ingredients: mineral and chemical. Mineral sunscreens form a barrier between sun rays and skin and reflect the UV rays while chemical sunscreens absorb these rays and transfer them into heat.
–          Water resistance- for rainy or sweaty days or a swimming session, these sunscreens work best and have the options of water-resistant sunscreen for 40 minutes or water-resistant sunscreen for 80 minutes. You can choose your sunblock cream as per your requirement.
–          Skin type- there are sunscreens formulated for different skin types like normal, dry, sensitive, combination, or acne-prone. Depending on your skin type and the ingredients you should choose your best sunscreen in Pakistan from our website.
–          Price- you must see if the features or benefits these sunscreens offer are being offered at a normal price or if the price is worth the sunscreen. Always try to choose imported sunblock cream and always go for the ones that are from known brands because it's about your skin.
Tips to apply sunscreen better:
          Choose SPF 30 or more
          Always apply it generously and at least before half an hour of stepping out of the house
          Apply sunblock after ever 2-3 hours
        Apply sunscreen on every area of your skin being exposed to the sun
Buy best imported sun block from Amazon through WellShop
WellShop offers you a great opportunity to buy imported and Best Sunscreen in Pakistan from Amazon at lesser prices than other companies and get them delivered to your doorsteps within 15-20 working days. Buy imported, genuine, and high-quality Sunblock in Pakistan through the WellShop and has a great experience of online shopping in Pakistan.