Wellshop will guide you to the best Toner for oily skin in Pakistan. In this fast-growing world and our increasing tasks, we hardly find time for ourselves. Our health gets neglected, our skin is affected and there is a list that goes on and on. While, the cosmetic industry has emerged, evolved, and made things easy for us, it has somehow made us neglect some very long-term effective products that actually benefit our skin in many ways.
There are surgeries, lip plumping, and whatnot, all cost a lot and give the instant effects that you desire. But in this race, our tiny yet very important cosmetic product is neglected which may provide many benefits to almost all skin types. Yes, it's the skin toners. Skin toners can provide healthy skin benefits if we pay close attention.
They are liquidy like water and provide cleansing benefits, inhibiting blackheads, and many more that we will discuss in this blog after a while.
What are skin toners and how do they work?
What we must know before we buy a skin toner is what actually are skin toners and how they work.
Well, facial toners are water-like liquids formulated to cleanse the skin deeply. We all need deep cleansing of our skin before starting our day and after spending the whole day out in the dust, heat, and those tiny germs. While cleansers, facial scrubs, and foams provide extensive cleansing, they do not penetrate deep into the pores as much as these liquidy and watery toners do thus providing deep cleansing and making your skin refreshed and glowing. Get the best Toner for oily skin in Pakistan with Wellshop at the cheapest rates.
What are facial toners usually made of?
Facial toners are made for all skin types depending on what ingredients they have and what purpose they are formulated to achieve and target. Normally, dry and normal skin can be cleansed with other facial washes and scrubs but oily skin needs more care because the dirt from the outside can mix with oil which can cause acne and other skin issues.
Oily skin needs to be cleaned even more deeply. Facial toners are mostly formulated for oily skin and have mostly exfoliating and antibacterial properties. Also, too much shine on your face might be covered with face powder for a while but that is not a long-lasting solution and if you want one, toners come in handy. Toners also control oil in the skin. They provide many benefits like:
They control excess oil on your skin
They prevent blackheads
They provide a glowing complexion
Exfoliate the skin
Balance the sin's pH levels and many more
While you shop for the best toner in Pakistan, you must consider the following ingredients that make the toners the best in their effectiveness.
The toners having Beta-hydroxy acids (BHA) and Alpha-hydroxy acids have exfoliating properties and help cleanse pores and inhibit sebum production thus preventing acne. Also, sulfur is an ingredient that makes the best of anti-inflammatory and oil-regulating ingredients for toners for oily skin. Also, not only these ingredients but make sure your toner also has soothing agents like Niacinamides, aloe vera in anti-oxidants.
If you don't want your skin to dry or trigger excess production of oil, then avoid toners that have high alcohol in them. Also, astringents make the best ingredient for best toners for oily skin. they reduce pores and help retain moisture of the skin.
Best international brands for toners for oily skin:
If you wish to buy these toners for oily skin in Pakistan from famous international brands trending on Amazon then you can buy through our website. There are many famous brands trending on Amazon that you can buy imported toners from like:
Proactiv
ProactivMD
Paula's Choice
La Roche-Posay
Bioré
ISNTREE
THAYERS
Neutrogena
Bliss and many more
Best-selling toners for oily skin in Pakistan from Amazon:
Some of the best-selling toners for oily skin on Amazon are:
Proactiv Retexturizing Glycolic Acid Pads - Exfoliating Facial Pads With Salicylic Acid Toner with 1,076 global ratings and 4.4 out of 5 star ratings (B00TI6TVGG)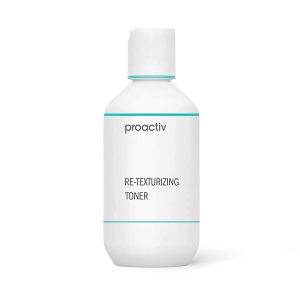 It cleanses pores, shrinks and reduces them, smoothes the skin and prevents breakouts of skin. it also helps to reduce wrinkles and fine line while also reducing the appearance of dark spots. It also removes dead skin cells and leaves a refreshed skin.
Proactiv Hydrating Facial Toner for Sensitive Skin - Pore Refining Alcohol Free Toner For Face Care And Oily Skin with 1,360 global ratings and 4.6 out of 5 stars rating (B074XLTNFN)
This toner is free of alcohol. It balances skin's pH level, removes impurities form deep inside skin cells and tightens and shrinks pores.
Paula's Choice Skin Balancing Pore-Reducing Toner for Combination and Oily Skin with 3,645 global ratings and 4.5 out of 5 star ratings (B008EPPIQ4)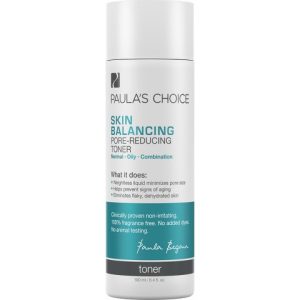 This toner is great for removing even the tiniest traces of makeup and clears the pores deeply. It is also one of the best toner for glowing skin.
La Roche-Posay Serozinc Face Toner for Oily Skin with Zinc with 1,210 global ratings and 4.5 out of 5 star ratings (B002WZJQLA)

It gives a matte finish to face after its use and is suitable for oily and sensitive skin.
Bioré Witch Hazel Pore Clarifying Toner with 12,136 global ratings and 4.5 out of 5 star ratings (B07H84XY5J)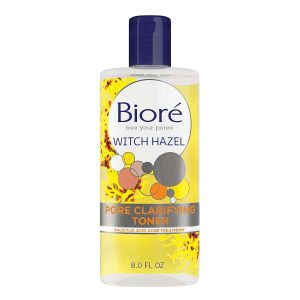 It is great for cleansing pores deeply. It also unclogs the pores, tightens them and soothes inflammation on skin.
ISNTREE Green Tea Fresh Hydrating Face Toner 6.17 Fl Oz with Hyaluronic Acid for Sensitive, Oily, Dry, Skin with 1,946 global ratings and 4.6 out of 5 stars rating (B073PQPDP3)
Made with natural ingredients, this toner controls sebum, restores skin's moisture and leaves a stress-free and relieved skin.
THAYERS Alcohol-Free Rose Petal Witch Hazel Facial Toner with Aloe Vera Formula with 67,907 global ratings and 4.7 out of 5 stars rating (B007HD570Q)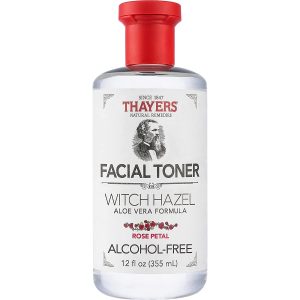 It moisturizes, tones and cleanses the skin and also balances the pH level of skin. It also has soothing ingredients like aloe vera and rose water that also cleanses pores and gives soothing effect.
Bliss Clear Genius Clarifying Toner + Serum with 1,307 global ratings and 4.5 out of 5 stars rating (B089V4Q53S)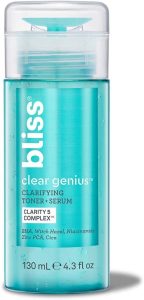 The blend of non-irritating and cleans ingredients provide a clear looking and stress-free skin within 14 days of its use.
Neutrogena Oil-Free Acne Stress Control Triple-Action Toner with 3,637 global ratings and 4.6 out of 5 stars rating (B002F3QYZA)
This toner by Neutrogena not only cleanses the skin pores deeply but also prevents acne. It also removes that excess oil and shine from the skin and reduces redness, and it is the best toner for glowing skin
Buy best toners for oily skin in Pakistan from Amazon:
Wellshop.pk is the best platform for you to buy imported and best toner for oily skin in Pakistan. Through Wellshop, you can get imported, genuine and high quality toners for oily skin from Amazon and get them delivered to your doorsteps in Pakistan within 15-20 working days.
So you see, we offer the fastest delivery, and that too on your doorsteps. But we don't stop here. We also offer cash on delivery service for upto 6000/- Rupees and offer lesser rates than other companies functioning in Pakistan. Shop from us and get imported toners for oily skin at exceptionally low rates. Now you can enjoy online shopping without the fear of being scammed because we put our customers' satisfaction over everything else.