Are you looking to buy the best Acne Marks Removal Cream in Pakistan?
While we all have faced acne issues at one time or the other in our lives, we all have tried getting rid of the scars left by acne. The scars are the most frustrating and confidence-shattering part that masks your natural beauty. Sometimes these scars may fade away with time and with treatment, but sometimes they last forever and this can be really disturbing. There are many ways to get rid of acne scars that include surgeries or laser treatments. But these can be costly and harmful sometimes.
So why not try these best acne scar creams and serums to get rid of your acne scars without spending a lot of money and without risking your skin for laser treatments or surgeries? Your skin is something you must take care of. Your natural beauty should not be masked by these unwanted and annoying scars. But before we tell you the best creams and serums for acne scars, let us all first know what acne is, how it is caused and what can we do to prevent acne scars. Just when we know the cause and its prevention, we will be able to make the best use of these creams, gels, and serums and will be able to prevent acne in the future.
What is Acne?
Acne is an inflammatory skin condition that occurs when the hair follicles are packed with oil and dead skin cells. It is very common in teenagers but also can occur at any age. It is not dangerous but it is frustrating as it leaves scars that may be persistent. There are different types of acne depending upon its severity like whiteheads, blackheads, pimples, papules (small red bumps), nodules, and cystic lesions. Acne occurs mostly on the face, forehead, chest, shoulders, and upper back where there are more sebaceous glands. There are different treatments for acne and acne scars also. But first, we need to know what causes acne.
What causes Acne?
There are many factors causing acne like excess production of oil glands/sebaceous glands, hair follicles getting clogged by oil or dead skin cells, bacteria on the skin, or inflammation. These can cause the skin to cause acne. There can be different triggering factors causing or worsening the acne for instance hormonal changes, stress, diet, medication or use of greasy cosmetics. Heredity can also be a reason for acne for example; if your parents had acne then you are likely to develop acne too. But if you take care of your skin, you can prevent acne in the first place.
What to do and what not to do to prevent your skin from acne and acne scars:
There are many ways that you can prevent your skin from acne. Some of them include a simple daily skincare routine and stopping yourself from certain bad habits that ruin your skin. So following are some's and Don'ts of your skin:
Do not scrub your skin or burst the pimples. It will cause the infection to spread more on your skin resulting in more acne and ultimately more acne scars.
Don't touch your face very often, especially on the acne-infected area.
Before applying any cream or lotion to your face, wash your hands and make sure they are clean when they touch your face.
Choose makeup wisely considering your skin type and other concerns that you have regarding your skin.
Wash your face twice each day and no more than that with warm water and mild soap.
Keep your spectacles, phone, and other such items clean that might touch your face because they may contain sebum and skin residue.
If you have scars already then avoid too much exposure to the sun to prevent the scars from darkening and use a good quality sunscreen whenever stepping out in the sun.
Last but not least, keep yourself relaxed and fresh. Try to avoid stress and anxiety as these can cause the release of adrenaline and cortisol which exacerbate the acne.
10 Best Creams, Gels, and Serums for Acne Marks from Amazon:
Now coming towards the point of this blog, let's see the 10 best creams, gels and serums that you can use to get rid of acne scars. The products are selected based on the rating and reviews on Amazon. Also we have picked some of the best-selling creams and serums on Amazon. Resorcinol, Benzoyl peroxide, Salicylic acid, Sulfur, Retin-A and Azelaic acid are known to be the ingredients that treat acne and acne scars. So we have chosen the creams, gels and serums that have either all or some of these ingredients.
Here are the creams, gels, and serums:

The serum has 4.7 out of 5 stars with 137 global ratings.
This serum from Clinique is suitable for all skin types and is recommended for casual wear. It improves the dark spot in almost 3 months up to 58%.
This scar gel has 4.6 out of 5 stars and a 1,653 global rating.
Aromas Advanced Scar Gel has medical-grade silicone that makes it a powerful scar-fighting solution. This scar gel reduces the look of scars and repairs the skin from abnormal scarring. It also helps to reduce redness and itchiness. It can treat both old and new scars. The ingredients it has are natural and gentle and are clinically proven to reduce scars that are caused by burns, surgery, trauma, acne, cosmetic procedures, and many more. The gel is suitable for all skin types and can be used by people of any age. This gel is odorless and colorless and has a self-drying formula and all these properties make it an ideal gel for the face and body.
Mederma Scar Cream Plus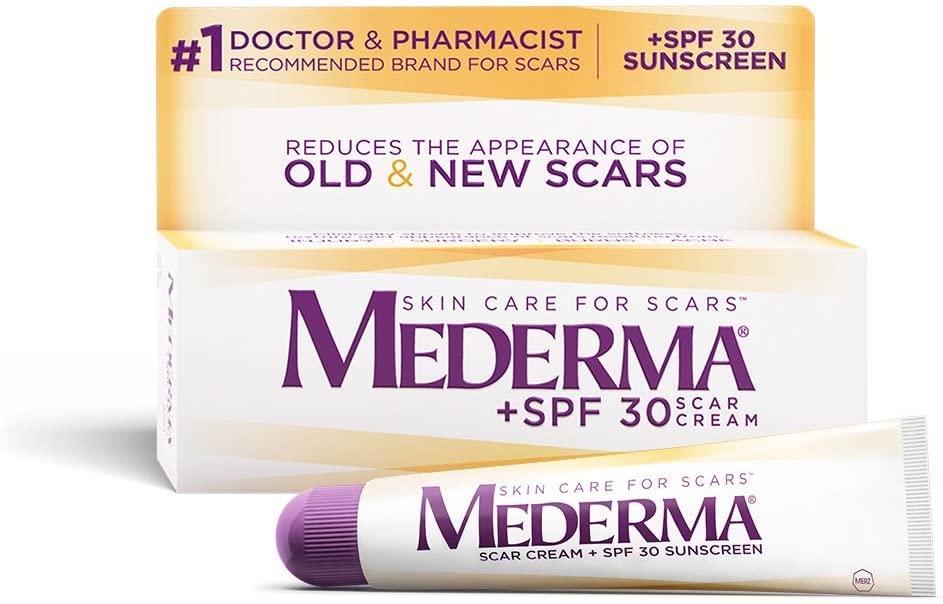 The cream has 4.5 out of 5 stars and 6,260 global ratings.
It is suitable for all skin types. This Mederma Scar Cream Plus improves the overall appearance of the skin and the color and texture of scars. Be it acne scars, surgery scars, or scars from burns, cuts, or injuries, this cream treats them all. Apply it 15 minutes before stepping out in the sun or you can also use it as a cream while swimming or sweating as it is water resistant also. For better results keep applying it after every 2 hours and for children under the age of 6 months use this cream as prescribed by the child specialist or any relevant specialist. So use this cream wherever and whenever and get the most benefit out of it.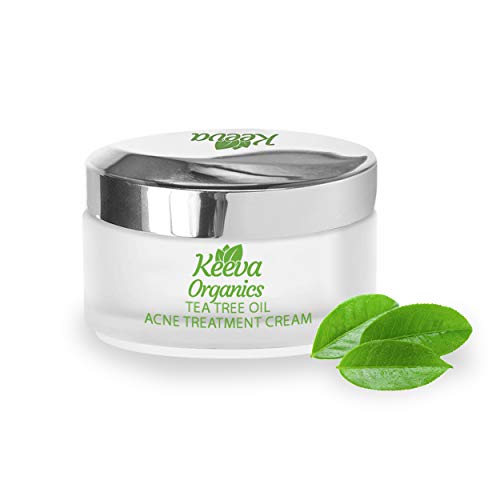 The cream has 4.2 out of 5 stars and 1,963 global ratings. Keeva Organics has come up with an acne treatment cream that has a tea tree formula that helps in the removal of acne scars and also fights breakouts, spots, and cystic acne. If you use it regularly, you will see the results in a few days and your skin will also be fresh and not dry. The cream has powerful and natural anti-acne ingredients. Tea tree oil has anti-fungal, toning, moisturizing, cleansing, and contracting properties which make it an effective ingredient in this cream for healing acne.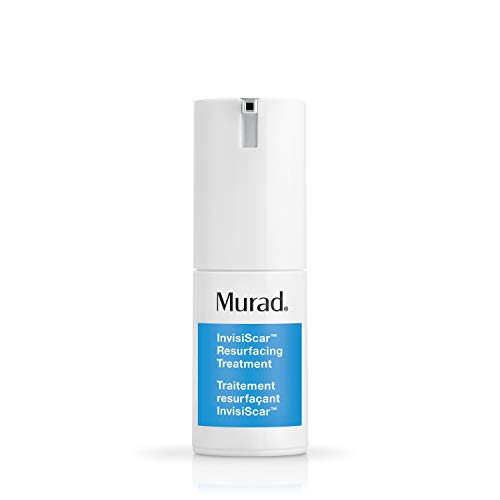 This scar treatment has 4.2 out of 5 stars and 444 global ratings. This Murad InvisiScar resurfacing treatment blurs the pitted scars and minimizes the look of scars and discoloration. If you use it regularly you will see amazing results within 8 weeks. It has Salicylic acid, Centella Asiatica, Vitamin C and Hydroxyytyrosol. Salicylic acid is known to exfoliate the skin thus reducing and diminishing the scar texture. Centella Asiatica (tiger Grass) provides a healthier-looking skin, Vitamin C and Hydroxytyrosol is proven to be reducing the dark spots caused by acne. The light diffusers and blurring powder fill and blur the scars. It is free of sulfates, parabens, phthalates, gluten, mineral oil, animal-derived ingredients, Formaldehyde, petroleum, and Oxybenzone. The product is not tested on animals so it is cruelty free.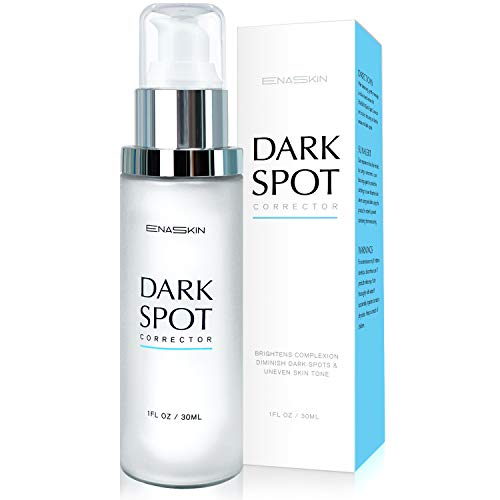 The serum has 4.4 out of 5 stars and a global rating of 8,916. The EnaSkin Dark Spot Corrector comes with intensive and comprehensive skin tone-correcting technology. It includes the ingredients that are anti-irritant and anti-spot and these are 4-Butylresorcinol, Lactic Acid, Kojic Acid, Salicylic Acid, and Morinda citrifolia extract. The serum can be used by both men and women and is suitable for all skin types. This gluten–free, cruelty-free, and vegan serum defends the skin against damage that can cause future spots and scars. It works by amplifying the skin's luminosity and works with the skin's rhythm to reduce the appearance of dark spots, acne marks, sun spots, redness, and dullness. It is quick-absorbing and does not give a sticky feeling and leaves the skin bright, clear, and translucent looking. It also brightens the skin and improves the uneven skin tone.
Kate Somerville D-Scar Diminishing Serum

The serum has 4 out of 5 stars and global ratings of about 83. Kate Somerville D-Scar Diminishing Serum improves the appearance of both old and new scars and flattens them. While you use it, you will feel your skin smoother and softer than before. It does not have any allergic reaction and is easy to apply. This quick dry and invisible serum not only reduces the scars but also improves the uneven skin tone. You can use it twice a day. It also comes with a rollerball applicator that along with the serum flattens and fades the look of scars. The serum has botanical extracts and DS-7(a microencapsulated peptide) that encourage skin regeneration thus resulting in smoother and softer skin.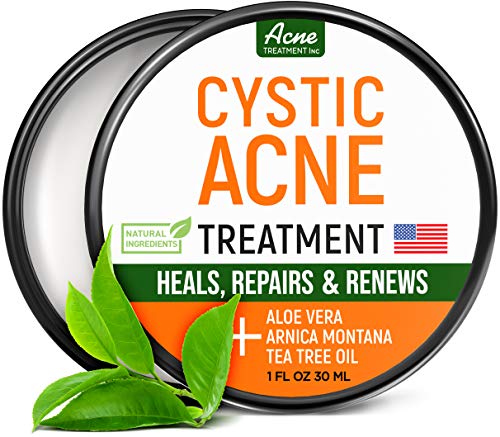 The cream has 4.3 out of 5 stars and a global rating of 8,356. If you are looking for a fast-acting cream that combats pimples, acne spots, and breakouts naturally, then this Cystic Acne Treatment by Aeno Acne Treatment is the best cream for you. It is also capable of dealing with cystic acne and post-acne scars. The herbal formula of this cream has Bentonite clay, Organic Arnica, Tea Tree Oil, and Aloe Vera extracts. These potent ingredients are known to treat acne and acne scars.
It also prevents acne even before it starts. As the scars are formed by acne and acne is formed by the hair follicles getting blocked by dirt and oil, this cream helps the follicles not get blocked thus preventing your skin from acne and ultimately acne scars. The ingredients of this cream are Beeswax, Fractionated Coconut Oil, Jojoba Oil, Witch Hazel, Tea Tree Oil, Bentonite Clay, Rosemary Oil, Echinacea Extract, Vitamin E (Tocopherol), Organic Aloe Vera, Phenoxyеthanol, Arnica Montana Flower Extract, Sorbic Acid, and Caprylyl Glycol.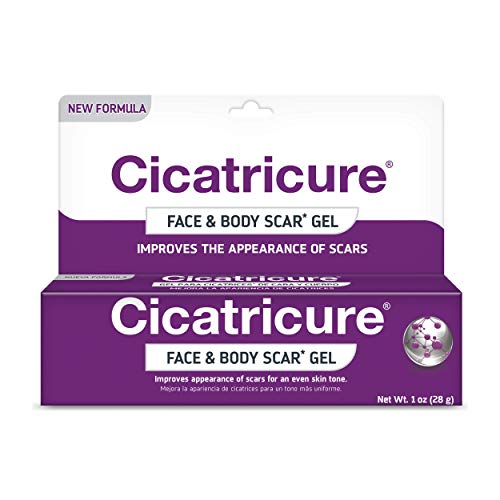 The gel has 4.4 out of 5 stars and 3,497 global ratings. Cicatricure Face & Body Scar Gel is formulated with such ingredients that improve the condition and texture of scars while also hydrating and softening the skin leaving it healthy-looking and rejuvenated. Whether the scars are from surgery, acne, burns, or injury, this gel reduces their appearance.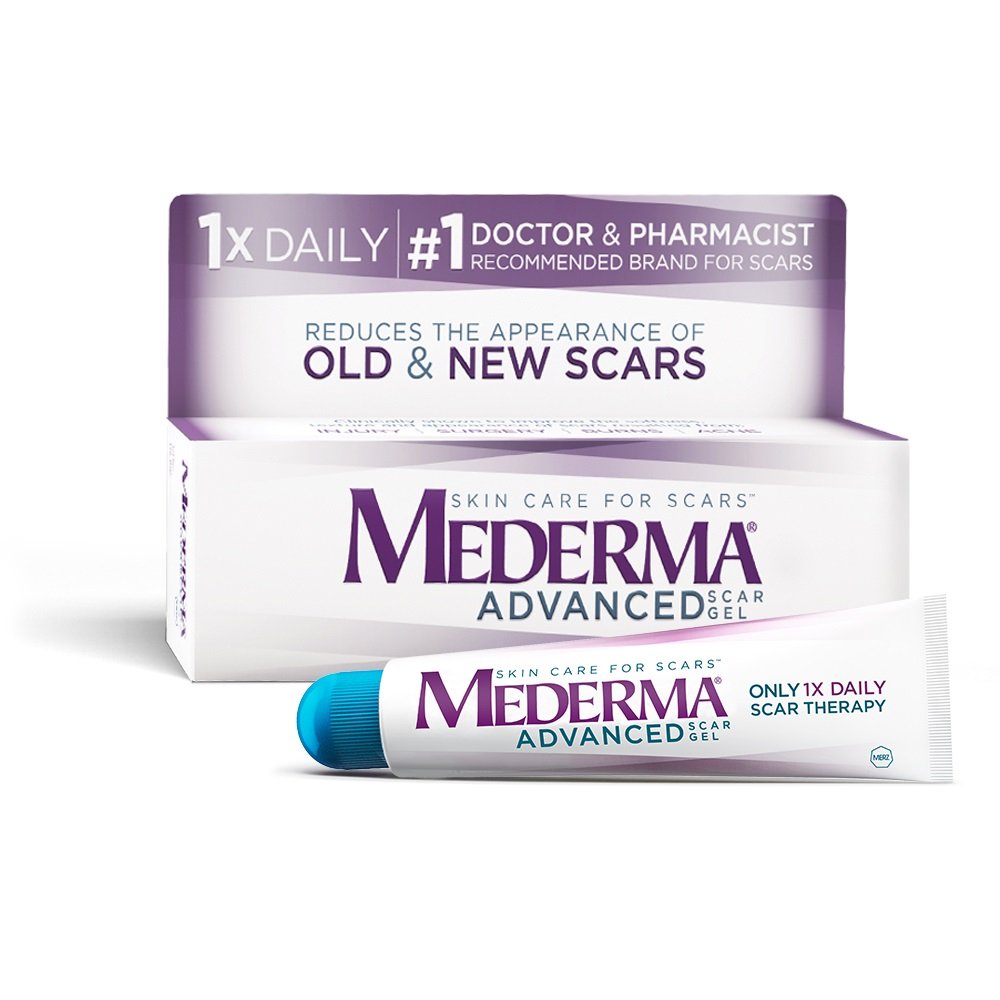 This scar gel has 4.3 out of 5 stars and has a global rating of about 14,922. It is clinically proven to be improving scar texture and appearance. This cost-effective Mederma Advanced Scar Gel can treat many types of scars from acne scars and surgery scars to scars from cuts, burns, and injuries. The active ingredient it has is Allantoin which is a skin protectant. Other inactive ingredients include Purified water, Alcohol, PEG 200, Xantham Gum, Lecithin, Allium Cepa (Onion) Bulb Extract, Methylparaben, Panthenol, Sorbic Acid, Sodium Hyaluronate, and Fragrance.
Buy the Best Acne Marks Removal Creams, Gels, and Serums at exceptional prices
Wellshop provides you with a platform to shop the best acne marks removal creams, serums, and gels from Amazon, eBay, and other international websites. Wellshop also offers a cash-on-delivery service for up to 6000/- Rupees.  Buy Best Acne Marks Removal Serums, Gels, and Creams through Wellshop at low prices and get the product delivered to your doorsteps in Pakistan within 15-20 working days. Shop from Wellshop and get high-quality products and enjoy your online shopping in Pakistan.